PPC Samurai began life in 2013 as an internal tool to drive efficiency within our own digital agency; so you can be assured it was made by PPC Experts, for PPC experts. Today, it's used and loved by agencies of all sizes, in-house to enterprise, across the world.
PPC Samurai prides itself on what makes it different – PPC Samurai is the only tool in the world that can create, maintain and scale your agency PPC strategies. Driven by flowcharts that you either design from scratch, or customize from our template library, PPC Samurai delivers advanced automation capabilities for managers that are looking to scale without sacrificing quality.
Complex budgets across locations or campaign groups? The powerful PPC Samurai budget management capabilities will ensure your budgets are well managed and never end in awkward client phone calls.
And to ensure you get value from the first day, PPC Samurai delivers you a dashboard of out-of-the-box account suggestions and recommendations built on our deep domain knowledge and years of experience.
We understand your processes are more than just plug-and-play. PPC Samurai is the expert platform that takes your account and your agency to the next level.
Maybe you just really want to know about the team behind PPC Samurai?
At PPC Sam HQ, here in Australia, our CEO (and founder), Shaun Bond has brought together a driven team of marketing junkies who, through their deep domain experience, saw there were no truly advanced PPC tools, so we built one.
We have great friends at Google and Microsoft, we take our work and our team GIFs seriously, we are proud of what we know but leave our egos at the door and, finally, we love our office doggos and the local Korean bibimbap restaurant ("What's for lunch?").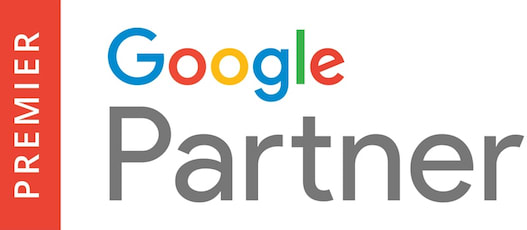 "As marketers we're drowning in data & any tool that turns the tables & makes that data work for us, not against us, has to be a powerful thing. PPC Samurai does that – it makes it very easy to take a series of rules & graphically turn that into a simple workflow. One that can be run at scale"
Mike Rhodes – WebSavvy (Author of The Ultimate Guide to Google Adwords)
"Using PPC Samurai over the years has saved me countless hundreds of hours, and has enabled me to manage a far greater ad spend than I would otherwise have been able to do, and has also helped me to maximise performance."
Phil Seaton – PPC Samurai Implementation Specialist
"I would say the tool is about 90% of the reason I've been able to double the turnover in my business over the past few years. It's arguably the best single investment I've ever made in my business by a long chalk."
"We work with a Cookshop, where the CPA decreased by 30% over-night and sales doubled. We even has several sales at a much lower individual CPA of £0.05 or less. Something we had never achieved before. For a beauty client the ROI increases by 2x over the first month of implementing the change."
Richard Tank – Climb Online
"PPC Samurai has been a real life saver, allowing our team to be more productive and reducing the errors happening on our accounts. It also has allowed us to data mining at a very deep level that the "humans" are not capable of doing."
Martin Snowdon – The Online Salesman
"PPC Samurai is like Lego for Adwords scripts. This is the one tool I would not be without, it is just basically the best tool for managing multiple Adwords accounts. Full Stop."

We love a chat, so hit us up on your chosen channel, come visit one of our offices or email us directly
Book a demo with one of our experts and see for yourself how PPC Samurai will help you enjoy the benefits of automation without the black-boxed platform driven homogenization.