So how do you manage your moment to moment comms in YOUR work day? The PPC Samurai team would have serious separation anxiety if Slack was down for a day (how else would we send each other hilarious gifs?), but we know for others it's Teams, Google Hangouts Chat or another app.
Additionally, we know many of our agencies utilise a task management platform to ensure that nothing slips through the cracks, such as Asana, Trello, Monday.com, Click Up or one of the zillions of others.
Did you know that you can send messages and alerts from PPC Samurai INTO these platforms, to streamline your work day or to alert you or a team if something is going awry in an account? There are some pretty simple (yet powerful) ways to get PPC Samurai to "talk" to your own workplace tech stack, all in the interests of protecting your clients, reducing client churn, doing a great job and covering all your bases!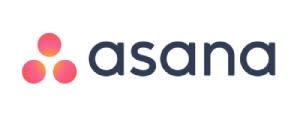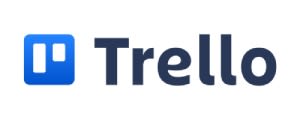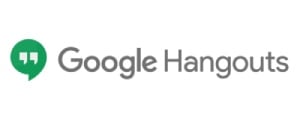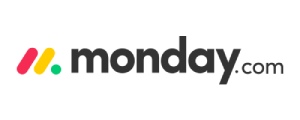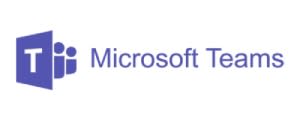 What Kinds Of Problems Would This Solve?
There are a number of problems that can be proactively solved or a number of situations that could be more effectively managed by having PPC Samurai talk to your other systems.
Such as:



Notifying you quickly where you already are of certain events you care about
Team-wide visibility into critical information
Great for holiday/shutdown periods when staffing is reduced and bases need to be covered
Great for management oversight
Great for when teams and not individuals manage accounts
Great for multi-disciplinary teams (eg. for notifying the web team when a 404 error is appearing on a landing page)
Great for when WFH makes in-house team communication about accounts more challenging
The ability to find out critical things on the go, by being notified in your communication or task management app
Creating a priority task list of things to be addressed within your task management system
Ensuring you're less likely to miss things if you get too busy to open PPC Samurai during a workday
What About The Wins?
Of course, this process doesn't just need to solve problems! You might have messages sent that let clients or your colleagues know when something goes well in an account or when a KPI is met or when you reach some kind of team target! What a great way to automatically celebrate your wins together.
Of course, there are a million permutations of how you might find this functionality useful. Above I've listed some general ideas but let's inspire you with some specifics!
When a client budget is exceeded and the campaign is shut off, send an email to a Slack/Teams channel called #BudgetKilledTheCampaignStar
When a workflow finds that ads are pointing to a landing page with a 404 error, send an email to the dev team (and send to their Click Up board) AND a Slack/Teams message to a channel you call #DeathBy404
When a workflow finds a campaign has received no impressions and it should have, send a slack/teams message to a channel called #WhereMyAdsAt
When anything important happens to a specific and important client account, and a workflow finds it, send an email to your Monday.com board titled "Critical For Today" and send a Slack/Teams message to a channel you've titled #GoldenMonkey
When a workflow finds a Shopping campaign has stopped serving ads and it shouldn't have, send an email to your Trello board for today and send a Slack/Teams message to a channel you've called #RetailTherapy
When a workflow finds a campaign that is getting a lower than account average CPA, is performing well, and is limited by budget, send a message to your Asana project titled "Upsell Opportunities"
When you are going on holidays, send alerts about critical events in your accounts to a shared Slack channel for your team titled #CocktailsOnTheBeach so that someone in your team goes in to investigate quickly (as otherwise, we all know that your clients will often get short-shift when their own are in need).
Of course, there are a gazillion other ways in which you could use this capability. But just so you have a sense of what you'd see if you sent a PPC Samurai output email to Slack, here's an example:
Beware Though:
Make sure you use these powers for good and not evil. Ie.. don't send yourself so many alerts/emails/new tasks for boards that it becomes white noise and you start disregarding them. Make sure you really consider what you'd like to know about first. Then you can set up your dashboard in PPC Samurai to show you the other outputs and activities that aren't as high a priority. Maybe start with a few key issues and then build them out as you find more that fit your criteria or you're finding the process helps.
Alternatively, you might choose to send yourself Slack/Teams messages for critical things, and Asana/Monday.com/Trello/ClickUp board tasks for the next priority of things.
A PPC Samurai Client Already And Keen To Get Started?
Setting this up is pretty straightforward for most platforms.
Read our support article here
for a step-by-step guide on the following:



How to find the email address you need to send to in your communication or task management platform
What to do if your platform doesn't HAVE email-in capabilities
How to set it up in PPC Samurai, including the incredible superhero-like powers of the Custom Variable
A sample workflow to show you what it could look like for you!
Ninja Level – pro-level ideas on what you could do once you've got the above running smoothly.
PPC Samurai is super powerful, but if you get so busy in your day you don't get a chance to address what it's finding for you, then it can be like owning a McLaren and driving it to get groceries; ie, still fantastic, but could be fantastic-er!
If you're finding you spend more of your day in other platforms, rather than our dashboard, with only a small amount of time invested you can make important PPC Samurai information come to you – via email, chat apps or task management systems.
You'll want to be selective or you'll start to view your integrations as white noise.
You can also send that information to places where teams or select people will also see it!
You can email directly into most platforms or via an API service (like Zapier) for those products that don't allow you to email in directly to channels/cards/projects.
What triggers you care about, what information you want to see, and who you want to see it, and under what circumstances are all able to be decided by YOU and/or your team.
So by using good ol' email to get your tech stacks to talk you can easily create simple but incredibly powerful integrations that work exactly how you need them to.
And that's what PPC Samurai is all about; driving efficiency and productivity for digital advertising managers through automation that does precisely what you want it to.