The world of digital marketers is certainly iterating rapidly! Smart Shopping campaigns have brought an unprecedented level of automation to paid search, however, it can be hard to assess where to confidently add value to an account and to justify (with data!) why a client should move to Smart Shopping AND continue to pay your agency fees.
Here are our top 6 strategies to help you solve that very problem…so let's dive in!
1. Don't Be Afraid To Use Standard Shopping To Enhance Your Smart Shopping Campaign Strategy
It's a little used strategy, but very powerful; by using a mix of standard and Smart Shopping for most accounts you can provide strategic value while also showing your client that you're bringing your expertise to the table.
New Accounts
For new Google Ads accounts with no account history, you can start with standard Shopping campaigns. This allows you to build up conversion volume before committing to automated bidding and gives you intel into search terms and audience behavior that can be used to inform a wider strategy for the account.
Controlling Visibility
If you have specific search terms that you want to control visibility for in the search results (maybe this is a strategic marketing or business goal to compete with a competitor or to enhance your brand awareness for a particular product or category), standard Shopping campaigns allow you to do this effectively. Smart Shopping campaigns do not. Smart Shopping is NOT the solution to achieving all business objectives for a client.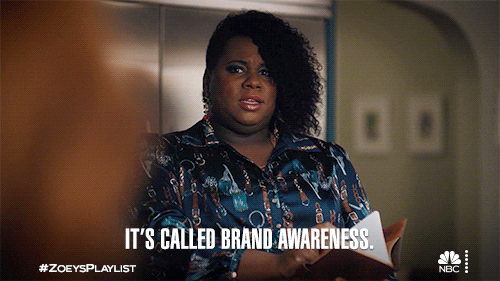 Catching Leftovers
You can use standard Shopping to catch any leftovers from Smart Shopping campaigns. For instance, if Smart Shopping doesn't target a specific auction, or is using budget for only particular products, you can enhance this with a standard Shopping campaign.
Hedging Volatility
Smart Shopping campaigns are great but can still be quite volatile and dependent on particular metrics (like conversions and conversion values). If something goes wrong with your conversion tracking, or if you have sudden drops in traffic volume, this can really tank a Smart Shopping campaign. Keeping a standard Shopping campaign live will help to ensure that you're continuing to capture search activity, should something like this happen.
Make sure you monitor your standard Shopping campaign traffic volume. If you do see a large increase in impressions or cost, it could indicate a problem with your Smart Shopping campaign.
2. Be Strategic About Your Smart Shopping Campaign Structure
It can be tempting to put all products into one ad group and let the algorithm go. This is not always a bad thing, in particular when you're dealing with lower volumes of conversions (e.g. <50 conversions over 30 days). If you're dealing with a high level of conversion volume though, you can be quite strategic about how you set up your Smart Shopping campaigns.
The foundation of Smart Shopping campaigns is the ROAS target. If you have significantly different groupings of ROAS targets between your products/categories, you can explore creating different campaigns for them to ensure you're maximizing the algorithm's optimization.
Consider these two common but vastly different campaign product categories:
Category A
Has products with a margin of 80%, and a ROAS target of 125% so that you can drive maximum volume.
Category B
Has products with a lower margin, 20%, and therefore a significantly different ROAS target (500%).
Putting those 2 categories into the same campaign with an average ROAS target might not necessarily give you the optimal results for both. So, if you have enough conversion volume, you could think about putting those products into different campaigns and optimizing to the more relevant ROAS target for each group.
3. Look For Low Visibility Products
Smart Shopping optimizes to the best performing products based on your goal. That means that some products might get limited visibility, or worse, none.
How do you know if this is happening with your campaigns?
Of course, you start by checking your account statistics; are there any products with no clicks? Following that..
Are there any products with low impression volume where you think they should be getting more?
If the answer to either of those questions is "yes" then move those products to their own campaigns (traditional or Smart) and see what happens; you could find that they're successful on their own but get swallowed up when in the group.
4. Don't Forget About Your Ad Creative!
It can be tempting to use Smart Shopping as a set-and-forget tool or to just 'leave it to the algorithm', but as we know, ads and ad creative are key in paid search, and Smart Shopping is no different. The average client isn't confident with creative, but it's where you can really help add value as a digital marketer.
Creative Checklist:



Ensure your ad copy and imagery is relevant to the products that it is appearing for
Change out your imagery every 30-90 days to keep it fresh
Use video assets where possible to enhance those placements that include video
Ensure that your brand colors and logos are uploaded and approved in Google Merchant Center
5. Optimize, Optimize, Optimize (And Optimize Again) Your Product Feed!
Smart Shopping doesn't provide many opportunities to implement our normal paid search optimizations, but one thing we do have control over is the product feed, and the quality of the data being fed into the Google Ads algorithm plays a huge part in how successful the campaign is at optimizing to your goal.
Optimization Checklist:
Make sure that you're filling out any and all fields for a product, even if they're recommended only. Give Google as much information as you can about your products and business.
Fill out the product types to let Google know how the products are related to one another. If you don't know where to start, start with the main navigation for the website to inform the top-level categories.
Sign up for as many of the Google Merchant Center programs as possible. For example, do you use product ratings on your website? Yes? Then sign up for the product ratings program in GMC.
Oh.. and finally, ensure that you've opted in to display products organically in the free product listings.
6. Data-mine Your Smart Shopping Campaign Where Possible!
We know that Smart Shopping campaigns work, but they also take away much of the data richness that we're used to as paid marketers. This is a shame, as the data signals that we get from paid search campaigns can inform the strategic decisions we make as a wider marketing team (brand messaging, social, inbound, SEO), and further, this data opaqueness robs the actual business of insights and business intelligence they could use to make better-informed decisions.
So, while we all take a deep breath about how we feel about that, let's remember that there are still things we can find out and use!


Check out the automatic placements report in Google Ads to find out where Smart Shopping campaigns are showing, and how you're performing for those placements. Things looking surprisingly good for display or YouTube? That could lead you to test the waters with prospective or video advertising.




Find out how many clicks are you getting on product landing pages vs general landing pages and use this to inform next steps for your landing pages and website.




Check out your item ID report and compare that to a previous period, and to your analytics data.




What are you looking for?

You can get an understanding of trends for products within the paid search Shopping environment (have you had any drops or increases in particular product metrics when you do a 30 day comparison?).
You can also start to understand products that are working well for paid search that are not converting as well from other channels (can you push these more).
You can see if there are products that are selling well in other channels but not via paid search (is there something you can do to optimize these to perform better in search results or do you have a search competitor that is taking your conversions, etc).




Use the price competitiveness report in Google Merchant Center to understand how other retailers are pricing the same products. Just ensure that you're in the Market Insights program for Google Merchant Center.
The primary takeaway from the above is that despite the lightning pace of automation and the rapid maturation of Smart Shopping, digital marketers still have an important role to play in making our shopping clients successful (phew).
Just to recap
Don't be afraid to use standard Shopping as well as Smart Shopping to mature new accounts, control visibility, catch leftovers, and hedge against account volatility.
Be strategic about your Smart Shopping campaign structure, and consider ROAS groupings and the profit margins of products.
Be on the lookout for low visibility products and consider where appropriate to move those to their own traditional or Smart campaigns, depending on volume and conversion data.
Don't forget your ad creative! Businesses are often really anxious about their capabilities here and you can take lead on ensuring the ad copy and imagery is product relevant, refreshed, includes video where possible, and is being served from a well set up GMC.
Optimizing your data feed is an iterative and critical part of running a successful Smart Shopping campaign and it needs to be done repeatedly and with diligence.
We need to mine as much useful data as possible from the Smart Shopping campaign and then help the business to make sense of those data signals for marketing decisions and deliver them in a way that helps them make sense of them for broader business decisions. The automatic placement report, and item ID report compared to your analytics report, can provide a treasure trove of useful insights.
If we look at it through the lens of the above we can acknowledge that while not yet perfect, Smart Shopping is fantastic for digital marketers. It allows us to add value in all these areas for our clients, instead of just sinking time into manual bidding.
Explain all of this work process to your clients and they'll be delighted to have you watching their back!
If you have any questions or are new to PPC Samurai and want to take a look under the hood to see what all the fuss is about – hit us up at hello@ppcsamurai.com – we love a good chat.